Crevice
Earth Hunters Book #1
Desperate to save her family's gold mine, Elery Hearst gives an order that results in the tragic death of one of her men. But before she can come to terms with the guilt consuming her, her brother disappears. To find him, she must find the legendary Lost Dutchman gold mine. And the one person who can help, Lucan Milner, has every reason to want her to fail; he's the twin brother of the miner who died. He holds the secret to finding Elery's brother, but sharing it with her not only rips open his grief-stricken heart, it puts both of them in the path of a killer.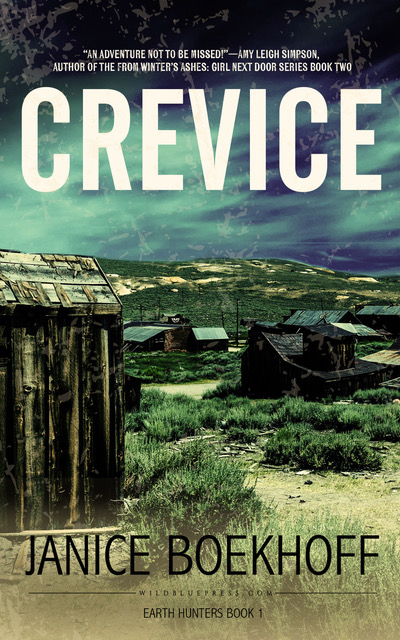 A simply riveting read from beginning to end … deftly crafted characters and an impressive ability to skillfully develop a consistently engaging storyline of unexpected twists and turns.
The taut story and suspenseful plotting play out with as much action as any tale of adventure and the dangers of greed, but the sense of being God's children struggling to do the right thing in a murky world of temptations and deception is something that I believe will be familiar to any person of faith.
This is the book I didn't know I was looking for. A treasure hunt, a suspense (without all the gore) and a romance all in one. I cannot wait to read all the rest in the series.
It's a book you don't want to put down as the characters battle evil, fall in love, and discover the beauty of God's magnificent plan for each of their lives.
Vivid geological details and over a hundred-year-old legacy of heartache tie together two wounded souls on a rescue mission through the treacherous beauty of the Arizona desert. A scavenger hunt of clues leads the unlikely pair on a journey of faith, forgiveness, and love all infinitely more valuable than the fabled gold mine they seek. Refreshingly original, Boekhoff's treasure hunt of legends and intrigue will leave you tantalizingly infected with gold fever! An adventure not to be missed!