Execution Island
Jurassic Judgment Book #3
Stalking dinosaurs. Dangerous convicts. A kidnapping.
No matter who she tries to save, death waits in the jungle …
Trapped on a dinosaur-infested island, Oakley Laveau is haunted by the truth: she was created to kill. But after her latest assassination puts her brother at risk, she vows to end the body count. So when the kidnapper offers to trade her brother for two people she is protecting, she hatches a plan to outwit him without bloodshed.
After the exchange goes wrong, she reluctantly teams up with her vengeful sister, a woman whose deadly genetic ability equals her own. Unless they learn to become allies, Oakley stands to lose everyone she loves. Hunted by deadly predators, pursued by the FBI, and partnered with an assassin who wants her dead, Oakley may be forced to use her enhanced genetics to eliminate her enemies.
She has the power to kill anyone. But can she find the strength to save everyone?
Execution Island is the tense third book in the Jurassic Judgment science fiction series. If you like genetically modified reptiles, savvy survivalists, and undercurrents of attraction, then you'll love Janice Boekhoff's thrilling story.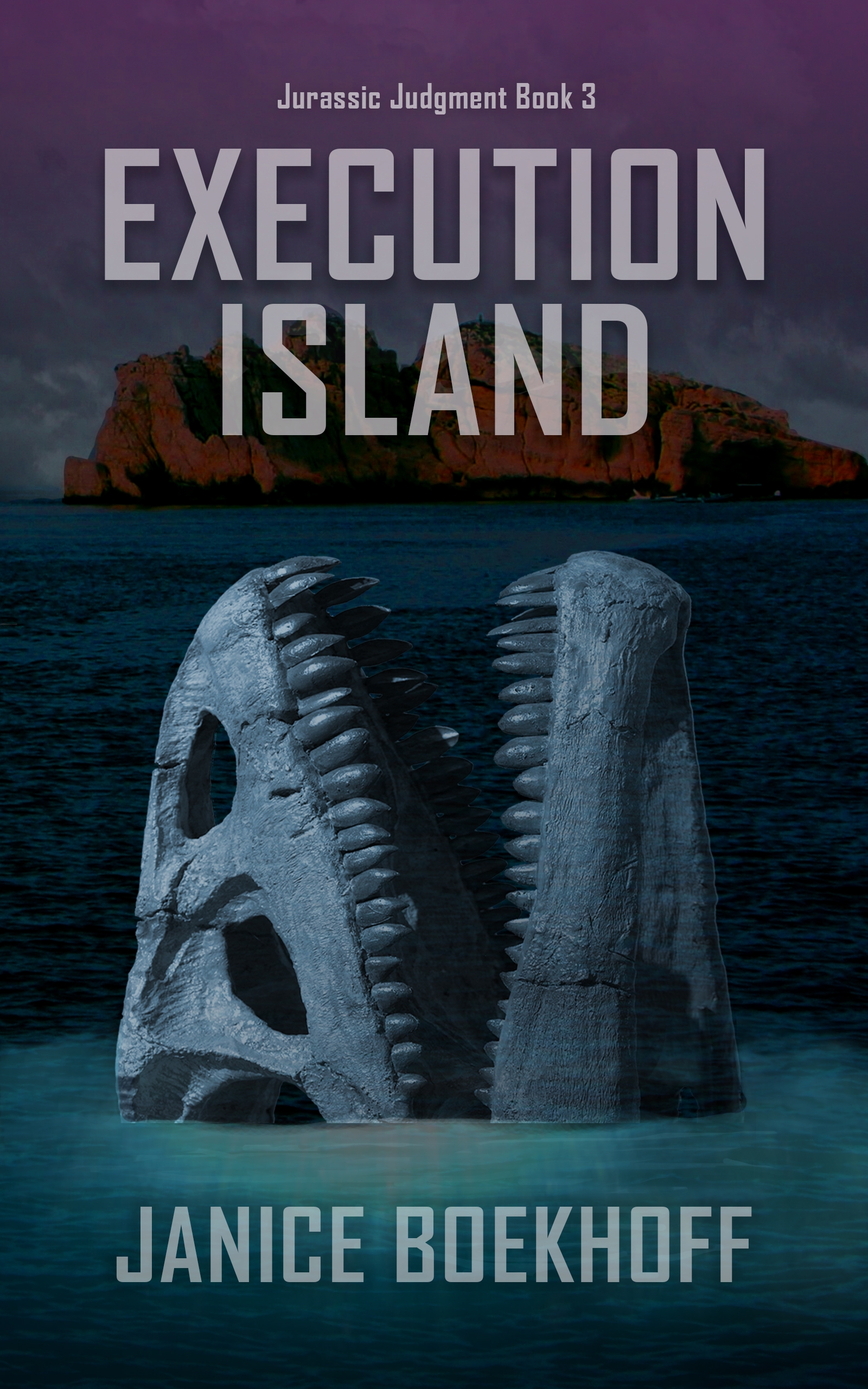 Reviews of Execution Island:
I loved the ending to this series! I've absolutely loved this series and am so sad it is over. It was a good mix of suspense, science fiction, and romance. 
The twist and turns for Oakley, and the rest of the cast of characters was amazing, exciting, and pulse pounding. This present day adventure with dinosaur twists was truly a great book.
Janice has a way of writing the makes you feel you are also one of the characters. I was always trying to escape or hide behind the trees to keep away from the people and dinosaurs. Execution Island is full of drama and excitement. 
The thrilling final installment … Oakley is trying to survive the predators on the island, as well as the most terrifying one of all … her creator. With threats coming from all sides, including the FBI, the convicts on the island, Kaleo's old gang, her sister … can she survive? I really enjoyed watching Oakley and her friends, especially the pastor, Cane, grow and develop. There were lots of twists, and hair-raising adventures. This series should be a movie!