Extinction Island
Jurassic Judgment Book #1
Dangerous Convicts. Deadly Dinosaurs. The secret encoded in her DNA lies between them …
Dedicated reptile expert Oakley Laveau loves the thrill of wrestling a 'gator. But her dream job at the swamp tour slips away when she's charged with a crime she doesn't remember: her best friend's murder. Sentenced to life on a secluded isle, she'll have to battle violent criminals and genetically modified dinosaurs to uncover the truth.
As soon as she steps on the island, she's swept up by the charming leader of a gang of convicts and his dubious offer of protection. But it's hard to heed his warnings when somewhere in the dino-infested rainforest hides a witness who knows the shocking facts behind Oakley's amnesia.
Hunted by humans and beasts, can Oakley expose the truth before she meets a bloody end?
Extinction Island is the first book in the suspenseful Jurassic Judgment sci-fi series. If you like fearless heroines, action-packed adventures, and a touch of romance, then you'll love Janice Boekhoff's thrilling novel.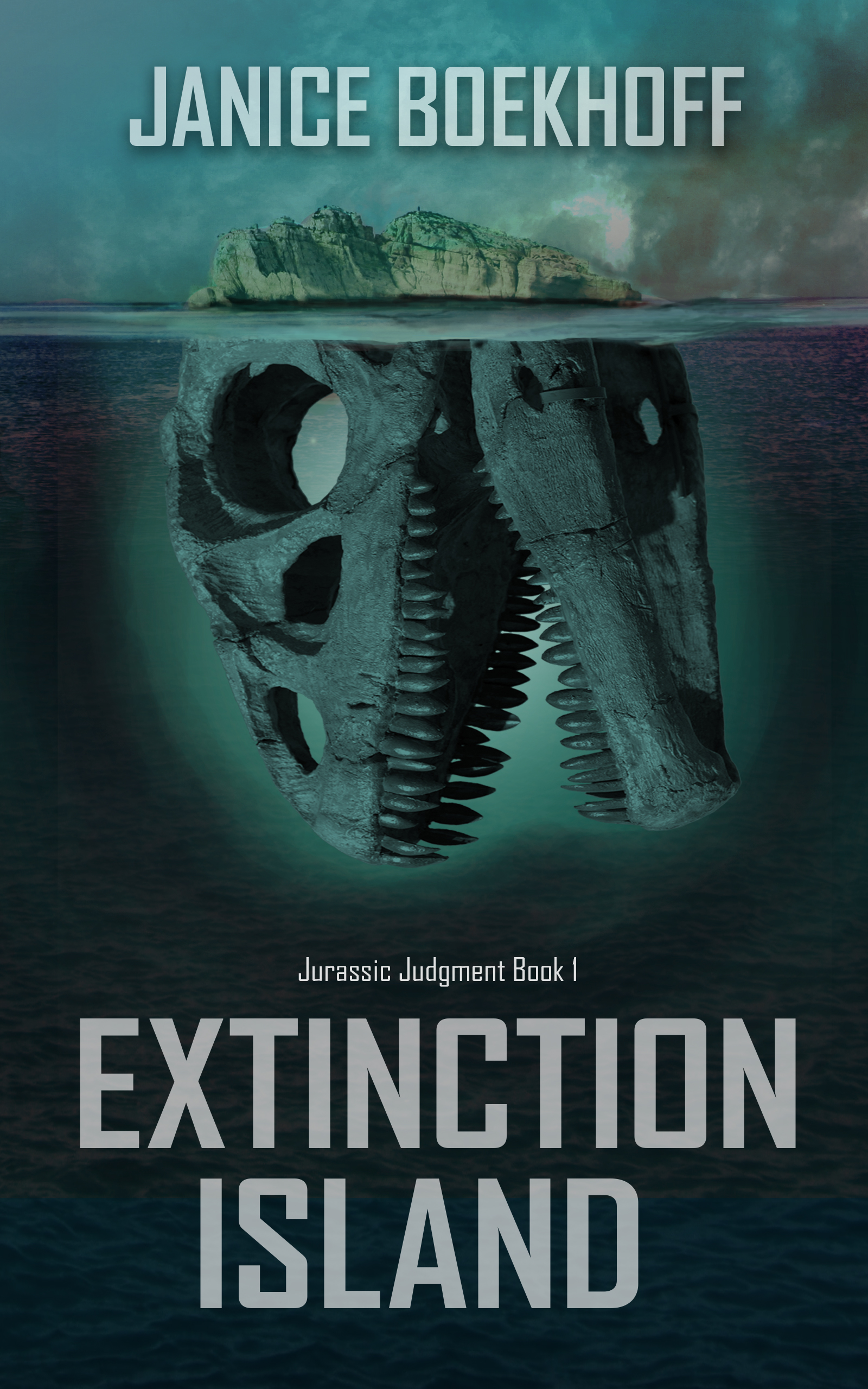 Reviews of Extinction Island:
Boekhoff's intriguing, fast-paced story of confrontation and survival will keep readers thoroughly engaged right up to a conclusion that promises further adventures and adversity. Extinction Island is highly recommended reading for fans of dystopian fiction, Jurassic Park, and scientific and technological thrillers.
★★★★½   Janice Boekhoff kicks off her savage and exotic Jurassic Judgment series with Extinction Island, an adrenaline-fueled adventure thriller. Boosted by a wild premise that blends 'Survivor,' 'Jurassic Park,' and a dash of 'The Hunger Games,' this first installment is gripping from the start and doesn't let go. Driven by an unlikely heroine, the prose is snappy and the descriptions are lush, while the secondary characters shine with mystery and malice. While some of the plot points feel slightly forced or overly convenient, the pace is addictive and the story is a wickedly fun puzzle to unravel.
You will not be able to stop reading as dinosaurs attack, secret genetic manipulation is discovered, sizzling attraction with mysterious psychic bonds unfolds, and intriguing characters grapple to find their moral compass while trying to stay alive … [a] unique novel from a wildly creative author.
Extinction Island is a thrilling, fast paced, suspenseful read. From the first few paragraphs I was hooked and knew it would be a book I couldn't put down.
WOW! Janice Boekhoff has written an exciting and fast paced book. Oakley is found guilty of murder and sentenced to an island with dinosaurs. The characters are authentic and interesting. If you enjoy thrillers, Extinction Island is just the book to keep you reading late into the night. 
Extinction Island is a must read for dinosaur lovers! It's an exciting thriller and heart thumping beyond my imagination. Danger seemed to be waiting for all the great characters at every turn. Being imprisoned on the Island they were free to do what they wanted to but still imprisoned because nobody could be trusted.
This is a highly creative work, a unique blend of monster thriller and supernatural struggle. While readers will find many familiar genre elements here, the novel itself is unique and original.