The only thing more dangerous than what she found is what he plans to do with it.
Gem hunter Alyna Elkins is determined to prove her beloved father didn't waste his life on a fruitless dream. Only days away from running out of the money needed to continue her father's archeological research, Alyna's prayers are seemingly answered when she discovers a buried box of rare gemstones valuable enough to fund her work for an entire year. But Alyna soon finds out there are others on Mt. Pasaqua–with darker motivations–hunting for her treasure.
After running an illegal errand for his brother, Ruger Westmoreland spent four years in prison. When Ruger realizes his brother has committed a far worse crime than he ever imagined, he races to uncover the truth buried on Mt. Pasaqua before his brother can destroy the proof of what really happened to their mother. But Ruger didn't count on fiery Alyna finding the gems first.
Refusing to let the handsome stranger steal the treasure, Alyna stands her ground until Ruger finally convinces her the gems are evidence of a terrible secret. But when she demands they contact the sheriff, Ruger kidnaps her, forcing Alyna to ask a grim question that could have deadly consequences–which brother is more dangerous?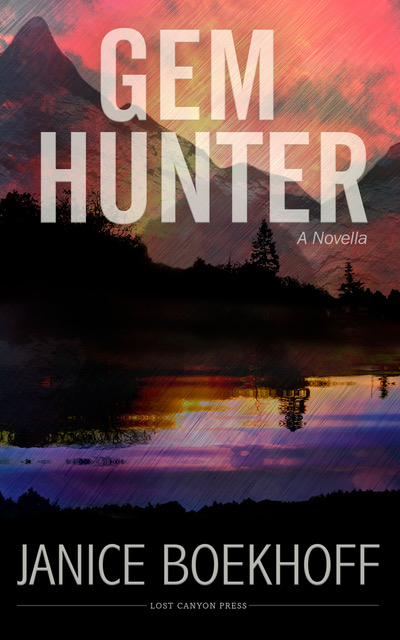 The suspenseful plot kept me reading page after page. I didn't want to put the book down. The characters are very realistic as they deal with the turmoil of their haunting pasts. Their conflicts are true reflections of how bad choices can lead to harmful consequences for you and those around you. I can't wait to read Boekhoff's next book!
A riveting story couldn't put the book down ….had to keep on reading…
Very exciting….mysterious…couldn't figure out the ending before finishing it…had to read till the very
end. Another great story by Boekhoff.
To be so short, I couldn't believe all the descriptions and details. The characters had depth. There were even some very unexpected plot twist at the end. I usually prefer full length novels, but reading this story was a great way to pass rainy afternoon.